Requirements for international scholarship student: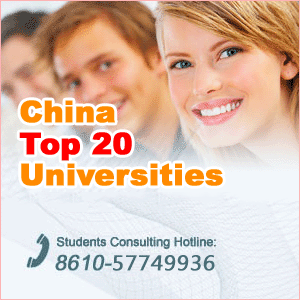 1.Native English, Japanese, Korean, French, German and Russian students with Bachelor's Degree and capable of language teaching.
2.Duration: 6 months at least (one semester). Every school year there are two semesters: The spring semester is from late February to mid July, and the fall semester is from late August to late January next year.
3.A written application together with a resume and the copies of passport and certificate or diploma will be needed for the qualification.
4.20 class-hours of Chinese study per week, and 8 tutoring-hours of English per week. Payment will be made to a scholarship student who teaches more than 8 periods.
5.A scholarship student will be free of tuition fee and accommodation: A single room, heated in winter and air-conditioned in summer; bathroom with 24-hour hot water, IDD telephone, color TV with English Channel, Fridge, free internet, public washing machine.
Please contact Forrest@admissions.cn Skype:admissions018 for further information.