The Confucius Institute expanded its Canadian presence Wednesday with the signing of a formalized partnership between Beijing No. 171 High School and North Surrey Secondary School.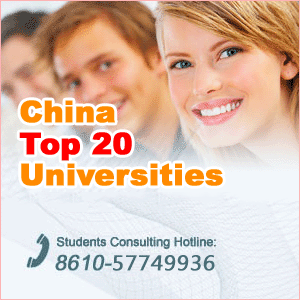 The signing, arranged between Han Ban, the executive body of Chinese Language Council International, and the British Columbia Institute of Technology, the first Confucius Institute in Canada, provides a foothold for Mandarin studies in Canada' s fastest-growing municipality.
Within the next six months, the Vancouver-area city will offer Chinese studies at two high schools and one elementary school. The classes are either full-credit courses, or casual classes for free to those wanting to learn Mandarin.
Quoting Confucius, Mike McKay, the Surrey School District superintendent, said the signing represented a "single step" for students to "learn, appreciate, value and absorb Chinese language and culture, (and) those students become better global citizens."
"Our two great countries have strong ties, strong relationships that are really only in their infancy," he said. "We are very young as partners together and I think it' s the generation of children who are in our schools today who will benefit hugely and make contributions substantially to building that relationship."
Currently, North Surrey is the second high school in the district to have Chinese classes after Earl Marriott began offering the curriculum as a summer-school subject in 2012. Starting early next year, Katzie Elementary, a new primary school, will also offer Chinese studies.
The schools join Coquitlam, another Vancouver suburb city, which began offering Chinese classes in 2010.
Under the Confucius Institute umbrella, the schools receive, for free, Chinese books, DVDs and dictionaries, among others, to help grow their programs.
Mao Runlong, the acting consul general of the Consulate General of the People' s Republic of China in Vancouver, welcomed the participation of the Surrey schools, adding the co-operation is beneficial to cultural understanding, business development and international trade.
"The China economic development is attached with great importance in the world, so with more people wanting to know about the China culture and education and economics, opening such kinds of classrooms just builds the space for them to learn basic Chinese language. That is the very beginning. That is very important for the future."
With 90 students enrolled in the summer program at Earl Marriott last year, McKay said the pleasant surprise, so far, has been the willingness of parents to see their children in extra-curricular language studies.
He added as demand grows the Confucius classrooms will expand access to resources and teachers who are skilled in the teaching of Mandarin.
"There are lots of parents who are looking at the global trends, looking at the economy, the business, the opportunity for kids, they are absolutely saying that they want their children to have capacity in languages, understanding of cultures," he said.