2012-11-30 8:55:00 From: http://news.xinhuanet.com/english/culture/2012-11/23/c_131995344.htm
BEIJING, Nov. 23 (Xinhua) -- Migrants' children will be allowed to sit college entrance exams in Chinese cities where their parents work, lifting a ban caused by household registration.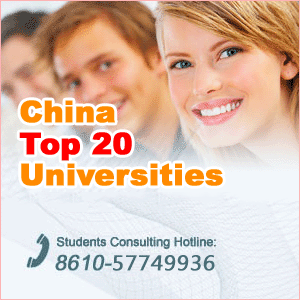 Northeast China's Heilongjiang and eastern Anhui and Jiangsu provinces will lift the ban next year, local governments confirmed.
Children of migrant workers working in Anhui will be able to take national college entrance exams, or "gaokao," there without having to return to the place where their household registration is held.
They will have equal rights as local exam students, only if they have attended high schools in the province for three consecutive years.
About 2,000 migrant students attend high schools in Anhui, and 300 of them are expected to take gaokao in the province, according to local government statistics.
East China's Shandong, Fujian and Jiangxi provinces will follow suit in 2014, the Beijing News reported Friday.
Although China's household registration system no longer ties migrant children's compulsory education to their birth places, migrant students are not allowed to take college entrance exams outside of their native homes.
Currently, China has nearly 20 million rural children aged under 14 who have followed their migrant-worker parents to cities, according to the China Children and Teenagers' Fund.
The Chinese mainland's 32 provincial-level authorities were required in August to submit plans on migrants attending gaokao before the end of the year, according to the Ministry of Education.
However, comparing to Anhui and Heilongjiang provinces, the public is expecting concrete moves from megacities such as Beijing, Shanghai and Guangzhou, where a majority of Chinese migrant workers are.
"Governments of big cities will likely set stricter terms and conditions for migrants attending gaokao," Xiong Bingqi, deputy head of the 21st Century Education Research Institute, told Xinhua.
Local parents in megacities are upset and expect fierce competition as more students will be vying for scarce educational resources and the competitive college entrance quota.
Shanghai has not given a clear date for the formation of the plan, but the local government will implement a points-based system. Children of migrants who obtain adequate points will qualify to attend gaokao in Shanghai. Points accumulation includes the number of working years, property and years of social security payments.
Beijing promises to formulate a plan before the end of the year, after migrant workers signed petitions and protested at local educational authorities.
"If Beijing, Shanghai and Guangzhou do not properly settle the issue,the problem cannot be solved nationwide," said Xiong.
Prof. Yuan Zheng of the South China Normal University said the threshold should not be set too high in order to respect and protect the equal rights of the migrant population.
"The demographic bonus created by migrant parents should be reciprocated with the cities' public services. That is an equity of rights and obligations," said Yuan.
Yuan's comments were echoed by Xiong who called for deeper state-level reforms of the college entrance system, in order to close educational gaps between different social groups.
The reform should include a combination of universal enrollment with independent college recruitment, Xiong said.