Sichuan Embroidery is one of the four major embroideries in China. It was first made in the western Sichuan Plain.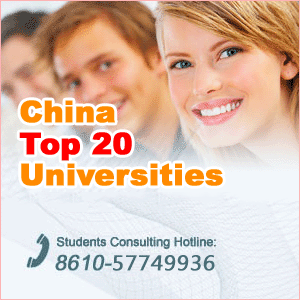 The ancient western Sichuan Plain was an area thriving in mulberry planting and silkworm-breeding. The embroidery business is quite flourishing among the folks here. By the Western Han Dynasty over 2,000 years ago, Sichuan Embroidery business had formed a considerable scale and shown perfect craftsmanship. Yang Xiong, one of the famous writers at that time, hailed the skills in making the Sichuan embroidery. From his "Prose on Chengdu", you can imagine the vivid scene of that period in the central Sichuan where every village planted mulberries and breed silkworms while every family wove cloth and made embroideries.
The carp is a traditional pattern in Sichuan embroidery. Such a carp will take a whole month of an embroidery worker, who will embroider over 210,000 stitches, i.e. averagely 15 stitches a minute.
Well, how is a Sichuan embroidery work turned out? Firstly, the designers supply a pattern draft. Secondly, the draft is copied on the silks and satins. Thirdly, the embroidery craftsmen choose silk threads of different colors and the stitching techniques according to the pattern to be embroidered. Embroidery requires fine workmanship. It will take several months or even years to finish an embroidery work. During such a long work time, the embroidery workers must always concentrate their attention on their work and be in a peaceful state of mind. Even a little carelessness will spoil the pattern and waste the previous efforts. An excellent embroidery craftsman must own good eyesight and skilful hands. And above all, he must have artistic attainments and good appreciation. He must be able to understand correctly the meaning and interests of the patterns. So in fact it is a kind of artistic creation to complete an embroidery article.
A Sichuan embroidery work as a handicraft article must also be fixed into a frame made of phoebe nanmu or wooden-sculptured stand. That is the fourth step and the last step in the making of a Sichuan embroidery article.
In the history, it was mainly the male workers who made a career of Sichuan embroidery and passed on their techniques from generation to generation. Later however, people found that the clever Sichuan girls were more patient and imaginative than men. So women entered into this business and their wisdom has been fully played in this field.
Sichuan embroidery articles are mainly divided into two types: articles for interior decoration or collection such as hanging screen or desk screen, etc. and articles for use including quilt cover, pillowcase, slipcover for chair, embroidered shoes and clothes as well as stage costumes.
In the past, Sichuan embroidery articles were made at home or in small workshops. It was difficult to develop the diversities, patterns and techniques of Sichuan embroidery due to the poor working condition. Today the embroidery handicraftsmen work together at mills, which has brought an unprecedented development to the Sichuan embroidery.
It is just with their needles, threads, silk and satins that the embroidery workers have created these vivid plants and animals-a second natural world and a series of scenes to please our eyes and mind.
Sichuan embroidery is really an art and a wonder created by mankind with their hands.