More than 60 percent of gaokao champions in the past 60 years, especially those who studied science, went abroad after earning their bachelor's degree, with many never returning, indicating a serious brain drain among top scorers.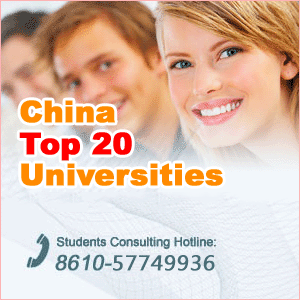 Experts said the phenomenon resulted from many reasons and factors.
"For example, some did not come back because of the climate or food security problems," said Zhao Deguo, chief editor of the website cuaa.net and a compiler of the report.
"Some believed that their career development would be better abroad, and there are also some struggling to stay abroad just because they are afraid of losing face if they come back."
The website, which provides information and services for alumni associations in China, tracked almost 2,000 gaokao champions from 1952 to 2012.
The research found more than half of the gaokao champions went to foreign countries such as the United States, the United Kingdom, Canada and Singapore after graduating from domestic universities, and most did not return.
The report also said most of the gaokao champions failed to stand out after they entered the job market.
According to the report, very few gaokao champions chose to run their own business or enter politics, but many of them became "white collar" or "gold collar" workers in sectors such as banking and management, which is a mainstream choice for domestic university graduates.
"They may earn a good salary or have high social status, but none grew up to be business geniuses or part of the political elite," Zhao said. "In fact, the capabilities and skills needed in business or politics cannot be tested by the gaokao."
Zhao said the performances of gaokao top scorers in academic research were better than in business or politics.
According to the report, three gaokao champions were selected as academicians of the Chinese Academy of Sciences or Chinese Academy of Social Sciences. Liu Zhenyun, the liberal arts gaokao champion of Henan province in 1978, won the Mao Dun Literature Prize, one of the most influential literature prizes in China.
"Gaokao champions should learn to make full use of their own advantages and do things that they are good at, rather than blindly follow the mainstream," Zhao said.