Introduction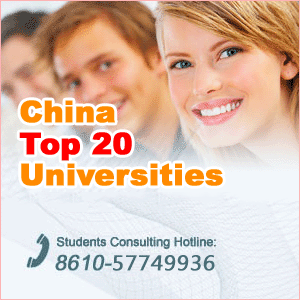 In order to implement the vital comment spirit of the central leaders, Office of Chinese Language Council International (Hanban) launched the construction work of the international promotion base of Chinese language in July 2006, according to the opinions on constructing some key "international promotion bases of Chinese language" raised in Some Opinions on Strengthening the International Promotion Base of Chinese Language (GBF No. 17 [2006]) issued by the general office of the state council and the needs of the current situation and far development of the international promotion of Chinese language. The project collects various resources like the government, teaching institutes and enterprises (market) and gathers talents and technologies in this field to provide mode, experience and resources for the international promotion of Chinese language.
Aiming at issues in the international promotion of Chinese language like the weak basic research, small and low-quality teacher group and difficulty in learning Chinese language, major tasks are raised for the such bases to study the role of the construction of Confucius Institutes and the international promotion of Chinese language in the country's soft power construction and the sustainable development strategy, realize the reform and innovation of international Chinese language teachers, textbooks and teaching methods both theoretically and practically and hoist Chinese language's ability of cultural research and spread.
Foundations in selecting the base construction units are: A. of leading and exemplary ability to drive and influence the overall situation; B. of strong willing with good basis and distinct features; C. able to bring notable effects in a short period of time through the nation's financial support and by their own.
So far, 19 international promotion base of Chinese language have been established around the country, and they are as follows:
Base Name
Organizer

Research Institute of the International Promotion of Chinese Language
People's University of China

New Teacher Training Base of the International Promotion of Chinese Language
Beijing Normal University

International Research Base of Sinologists
Peking University

Multi-language Base of the International Promotion of Chinese Language
Beijing Foreign Studies University

Teaching Research Base of the International Promotion of Chinese Language
Beijing Language and Culture University

Research and Experience Base of Traditional Chinese Language
Shandong University

Southern Base of the International Promotion of Chinese Language
Xiamen University

International Chinese Language Teachers' Research Base
East China Normal University

Shaolin Kung-fu Base of the International Promotion of Chinese Language
The Education Department of Henan Province

Mid-Asia Base of the International Promotion of Chinese Language
The Education Department of Xinjiang Uygur Autonomous Region

Teaching Resources Research and Development Base of the International Promotion of Chinese Language
Wuhan University

Multi-culture Exchange Research and Training Base
Nankai University

International Chinese Textbook Research, Development and Training Base
Sun Yat-sen University

Teacher Training Base for the Chinese Language Promotion in Southeast Asia
Hainan Normal University

Multi-language Base in Dalian of the International Promotion of Chinese Language
Dalian University of Foreign Languages

Northeast Base of the International Promotion of Chinese Language
Jilin University, Heilong Jiang University Liaoning University, Yanbian University

Hunan Base of the International Promotion of Chinese Language
General Office of the Henan Provincial People's Government
Education Department of Hunan Province, Hunan Radio and TV Station

Teaching and Resources Exploitation Base of International Business Chinese(Beijing)
University of International Business and Economics

Teaching and Resources Exploitation Base of International Business Chinese(Shanghai) Shanghai University of Finance and Economics