Fu Heping, 61, still works on the land where she toiled as a teen. In northwest China's Shaanxi Province, the formerly infertile land owned by the "people's commune" is now a commercial farm under her management.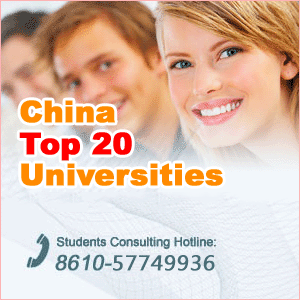 The farm, named "Educated Youth's Forestry," was built on nearly 700 hectares of land in 2003. Fu and her colleagues grow corn and grain sorghum and raise cattle there.
In 2007, it became the training base for the Yan'an Cadre College, a key training school established by Communist Party of China (CPC) in 2005. Each year from May to September, high-level officials, executives and military officers came to work on the farm and live in cave dwellings, in order to steel their will-power and practice thrift.
The farm life reminds cadres the history of Mao Zedong's "educated youth," the estimated 12 to 18 million young urbanites who were sent off to the countryside during the Cultural Revolution (1966-1976).
Most of the "educated youth" received only a secondary school education, and some were still in middle school when they were swept up in the campaign.
After Mao's call for young urbanites to "go down to the countryside," they were dispatched to inhospitable areas of rural provinces in the hope that they could make the infertile land bloom.
For four decades, their stories have been told in novels, TV shows and popular movies.
Fu was a young Beijing resident when she got sent to the countryside.
She was 17 when she was dispatched to a village on the outskirts of Yan'an in 1969. "There was never enough food. Steamed buns and pickles were the best we had," she said.
Fu and another eight "educated youths," who did not even know how to cook at home, worked long hours in the fields every day for nearly a decade.
"The days were arduous, but life was full and varied," said Fu, who has never regretted her stay in the village.
While the majority of students-turned farmers returned to cities to attend college or secure a job, some of them, including Fu, chose to stay in the countryside permanently.
When her former schoolmates returned to Beijing in the mid-1970s, she was determined to stay on the farm, because she found that her affection for Yan'an was stronger than her longing for her home in Beijing.
She is proud of what she does now, "striving for a brighter future for the nation."
"The cadres decide what policies are better for people's well-being. I believe they would adopt down-to-earth work styles after training on the farm," said Fu.
In fact, one of five cadres that went to the farm had been one of the "educated youth." Life on the farm reminded the cadres of the past era of poverty and hardship that endowed them with fortitude and forbearance.
In May, the farm welcomed 93 young scholars who returned from their studies in the United States and Europe.
"The spirit of the 'educated youth,' which is marked by perseverance, will never fall behind the times. I will learn from it and be more steadfast in the face of difficulties during my scientific research," said Wang Yu, a researcher at Chongqing University.
Xu Hangxun, a professor with University of Science and Technology of China, said he reviewed Chinese history as well as his past during the training.
"I realize that doing research requires one to become an idealist, just like the 'educated youth' who made the infertile land bloom," said Xu, who has decided to stay in China after working for years in the U.S.
"The educated youth," typically over the age of 60 and lacking in academic qualifications, used to be seen as a generation of "lost children" with a bleak future.
However, contrary to people's expectations, they have become pillars of society.
Zhang Qiangfu went to the countryside in Heihe City, northeast China's Heilongjiang Province, in 1969. With a recommendation from the "people's commune" he worked for, Zhang entered university three years later.
To the surprise of his family and friends, he returned to Heihe instead of his home city of Shanghai after graduating from the water conservancy engineering department.
There, he monitored the construction of four hydropower stations and is now working on a dairy industry base with an output value estimated at 10 billion yuan (1.63 U.S. dollars).
Fu Heping and her partner, Zhou Fusheng, are considering scaling up the farm, in order to hire more impoverished rural workers living nearby and work for better life together with them.
"Our generation is not a meteor that shines for a short period of time. With courage and perseverance, we can contribute more to society," said Fu.